At the Wildlife Conservation Society, we don't think the herd mentality is such a bad thing. Elephant herds are compassionate, giving, and capable of great feats—and when we work together, we too can do so much. 96 Elephants partners are uniting to help spread the word so that people everywhere stop buying ivory and end the senseless slaughter.
---
Current Members
The Association of Zoos and Aquariums envisions a world where, as a result of the work of accredited zoos and aquariums, all people respect, value and conserve wildlife and wild places.
One of the largest orgs for young people and social change, our 2.5 million members tackle campaigns that impact every cause, from poverty to violence to the environment to literally everything else. Any cause, anytime, anywhere. *mic drop*
Horizon Media, Inc. is the fastest growing media services company in the world and the 8th largest in the US (Adweek 2013). The company was founded in 1989, is headquartered in New York.
LOVE ALL - SERVE ALL® Since 1971, Hard Rock has been committed to a wide range of philanthropic causes and activities around the World. As Hard Rockers, our actions are guided by mottos, which can be seen on the walls of every Hard Rock Cafe, Hotel and Casino location, and help us in our goal to make the Earth a safer, healthier and better place for all. -ALL IS ONE
Ivory For Elephants (IFE) leverages the power of media to inform people globally about the elephant crisis. Working with sponsors and media partners, our goal is to increase awareness and raise funds to support non-profit organizations which protect elephant and rhinoceros populations in Africa and Asia.
---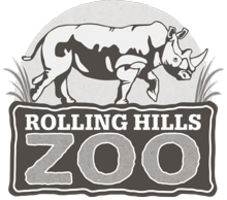 ---
Audubon Zoo and Park
Beardsley Zoo
Birmingham Zoo
Brandywine Zoo
Cabrillo Marine Aquarium
California Academy of Sciences
Cape May County Zoo
Central Florida Zoo & Botanical Gardens
Chattanooga Zoo at WarnerPark
Cleveland Zoological Society
Como Park Zoo & Conservatory
Denver Zoological Society
Detroit Zoological Society
Edmonton Valley Zoo
Ellen Trout Zoo
Fresno Zoo
Greenville Zoo
Happy Hollow Zoo
Henry Vilas Zoo
Hogle Zoo
Humane Society of the United States
International Animal Exchange, Inc
Kansas City Zoo
Knoxville Zoo
Lee Richardson Zoo
Lincoln Children's Zoo
Lincoln Park Zoo
Mesker Park Zoo and Botanic Garden
Milwaukee County Zoo
Naples Zoo
North Carolina Aquarium at Fort Fisher
Oakland Zoo
Philadelphia Zoo
Pittsburgh Zoo & PPG Aquarium
Racine Zoo
Safari West Wildlife Preserve
San Diego Zoo
Santa Ana Zoo
Sedgwick County Zoo
Sega School Anti Ivory Club
Shark Reef Aquarium
Shedd Aquarium
South Carolina Aquarium
Toledo Zoo
Tracy Aviary
Tulsa Zoo
Walt Disney Parks and Resorts
Wild Act
Wildlife Conservation Network
Wildlife Works
Zoo Boise
---
CURRENT SUPPORTERS
Andrew Shore
Arnold Schwarzenegger
Audra McDonald
Bill Frist
Billy Joel
Ciara
David Burtka
Dr. Deepak Chopra
Ellen DeGeneres
Gloria Steinem
John Heminway
Katie Lee
Monica Medina
Nancy Grace
Neil Patrick Harris
Rick Lazio
Robert Hormats
Will Swenson