To recover the bison to its critical ecological and cultural roles, scientists, Indigenous Peoples, government officials, and ranchers must create a restoration strategy at the continental scale. That was a priority when a diverse group of bison experts met at the American Bison Society conference in Pojoaque, New Mexico. These leaders are hoping to advance a bold vision: rewilding the North American bison.
Press Releases
Bison on the Edge
The American Bison Society conference, co-hosted by WCS and Pueblo of Pojoaque, brought together experts from Mexico to Canada to plan future for the iconic species.
Voices
The bison experts at the event represented a diverse set of perspectives. This is key as we look to shape the future of the bison in North America.
Bison in New Mexico
History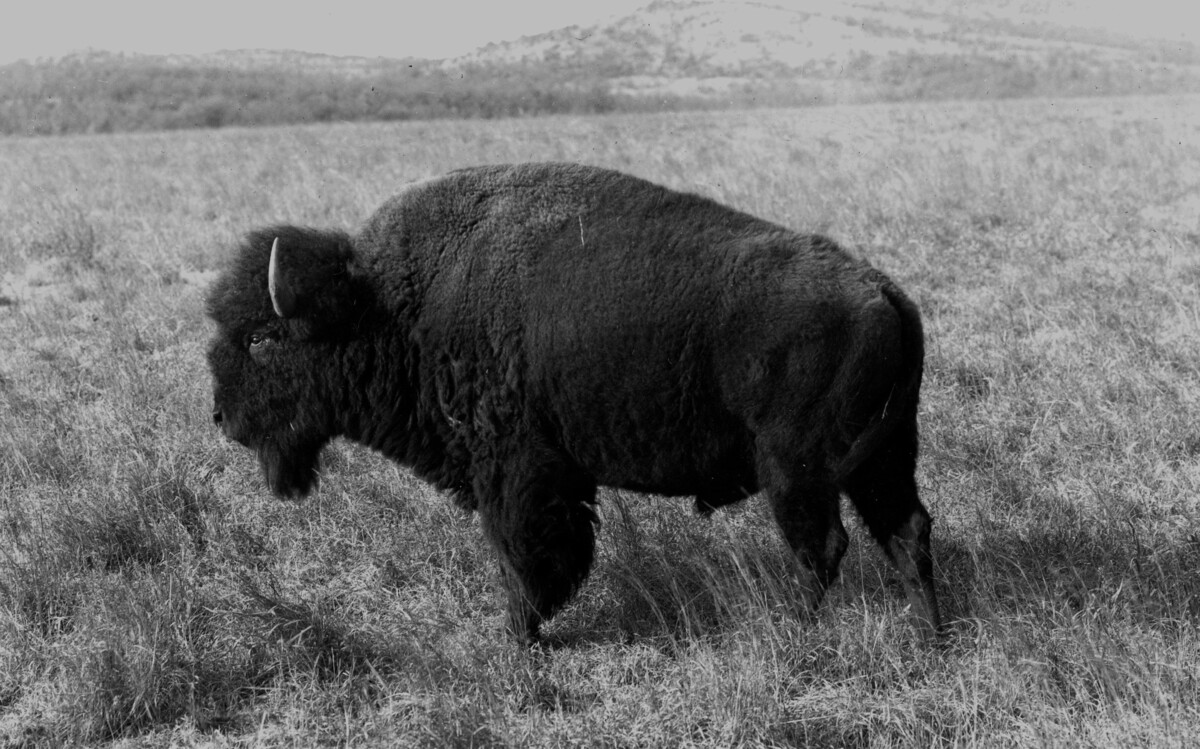 The American bison once numbered around 30 million in North America and traveled in awe-inspiring herds up to 20 miles long. In the early 1900s, though, massive overhunting and changes in land use pushed bison to the brink of extinction until fewer than 1,100 remained.
The American Bison Society (ABS) was formed in 1905 by the first Bronx Zoo director, William Hornaday, President Theodore Roosevelt, and other pioneering conservationists, politicians, and ranchers to prevent the extinction of bison. This effort involved using bison from the Bronx Zoo to repopulate seed stock.

At the time, ABS's goal was primarily ecological and, when it was clear that extinction had been avoided, ABS wound down. In 2005, WCS and partners re-established ABS with a bold and transformative vision: the cultural and ecological restoration of bison across North America. This is a vision grounded in the recognition of the deep ties between Indigenous Peoples and bison.

In 2016, the bison gained further status in the U.S. when President Barack Obama signed the National Bison Legacy Act to make the American bison the country's official National Mammal.
Much work remains to recover this keystone species to its critical ecological and cultural roles. A priority at the ABS conference was the co-creation of a restoration strategy at the continental scale—one that is Indigenous-led.

Sign Up for Email Updates
Get news from the field and learn about ways you can help Earth's most threatened species.